4 Workshops : 4 Weeks
Port Elizabeth : 100 Grade 6 - 12 math and science teachers
Nelspruit : 410 Grade 7 Math & Science teachers
Manzini, Swaziland : Unicef sponsored 2 workshops - 160 Grade 6 - 12 math and science teachers.
Total number of TABSA facilitators: 10 - with support Staff: 15
Total number of Southern African colleagues: 670
Jim Clarke Scholarship - Swaziland
"Jim Clarke taught high school mathematics in Honolulu, Hawaii, U.S.A., for four decades. He was passionate about the subject and chose to teach the most difficult math courses for the intellectual challenges they presented. He loved witnessing the sense of achievement when students were able to solve difficult problems.
Mr. Clarke visited Southern Africa twice in his lifetime to help high school teachers master curriculum materials and improve their instructional skills. Yet he felt it was he who became richer from these experiences.
His lifelong admiration for Southern Africa and its teachers' perseverance, humility, and hunger for knowledge along with "Ubuntu" - roughly translated as "humanity toward others" - were the inspiration for the Jim Clarke Scholarship Fund.
The recipient of this award shall be entering University in Swaziland and will have demonstrated these qualities, as well as intellectual ability in a challenging educational environment. It is also hoped that she or he will be inspired to perpetuate Jim Clarke's commitment to the betterment of Southern Africa."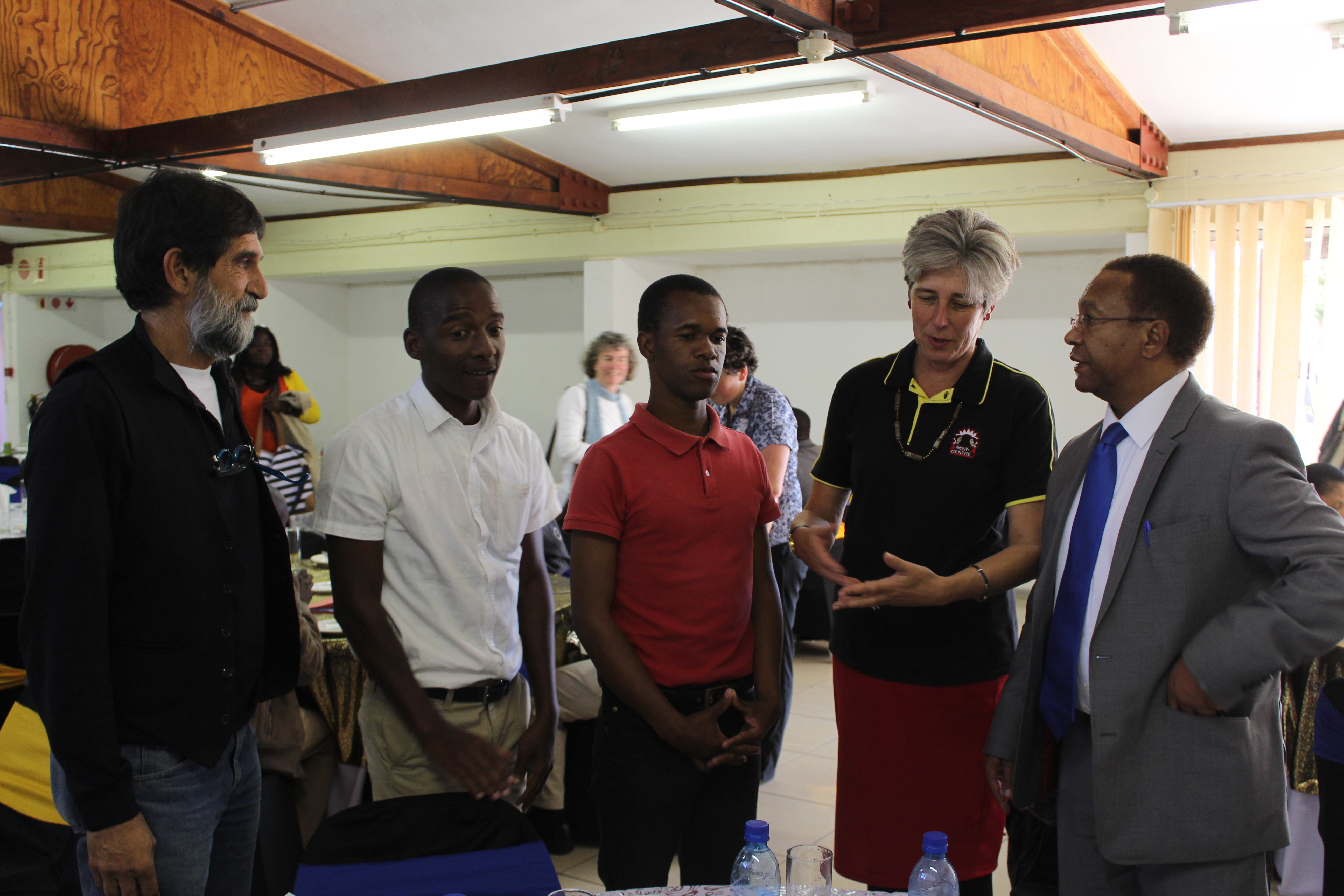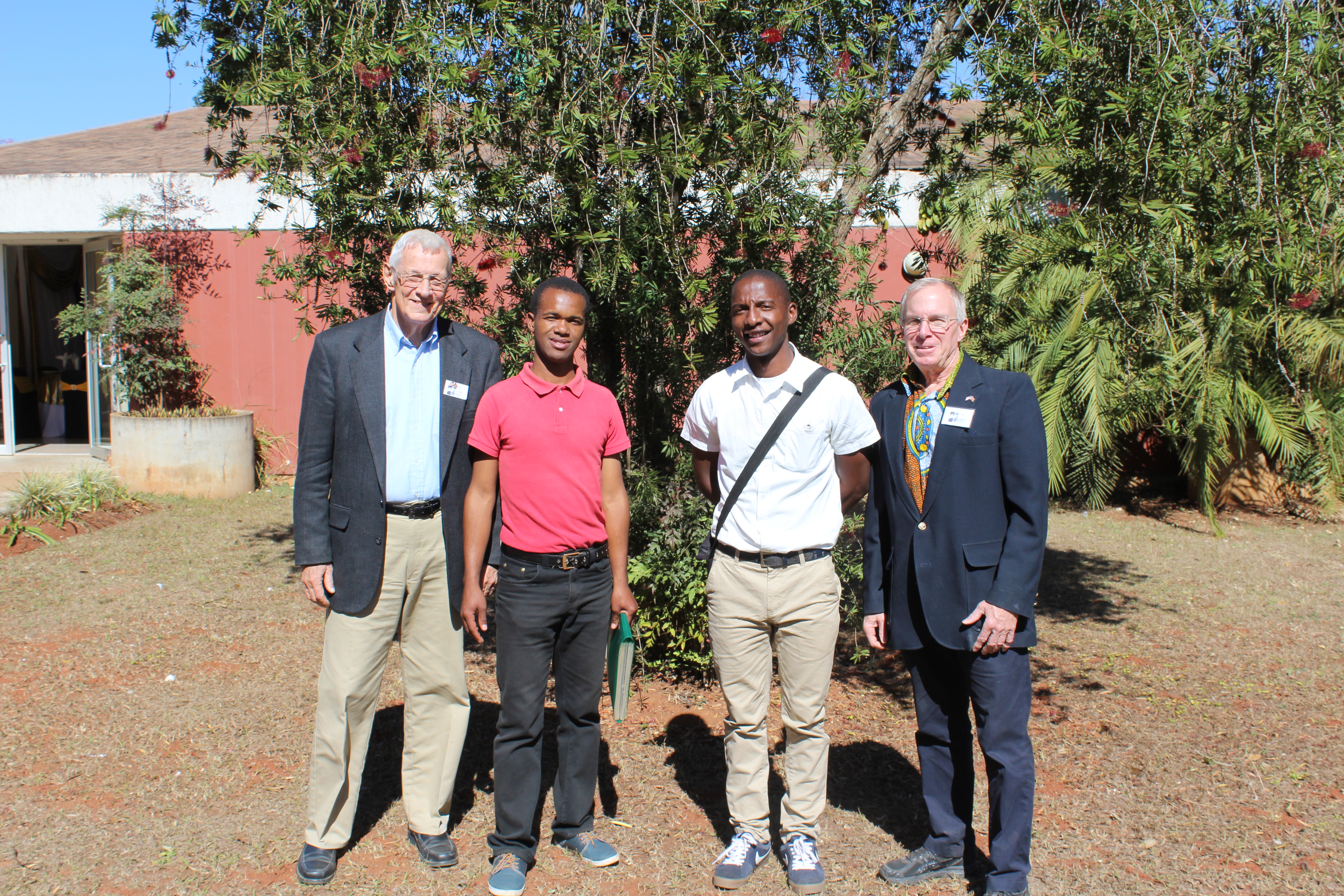 (Left to right) Carl Wheeler, Melusi Nkambule; Jim Clarke Scholar 2016, Ciniso Bhembe; awarded a laptop by TABSA and assistance by Moya Trust, and Jim Metz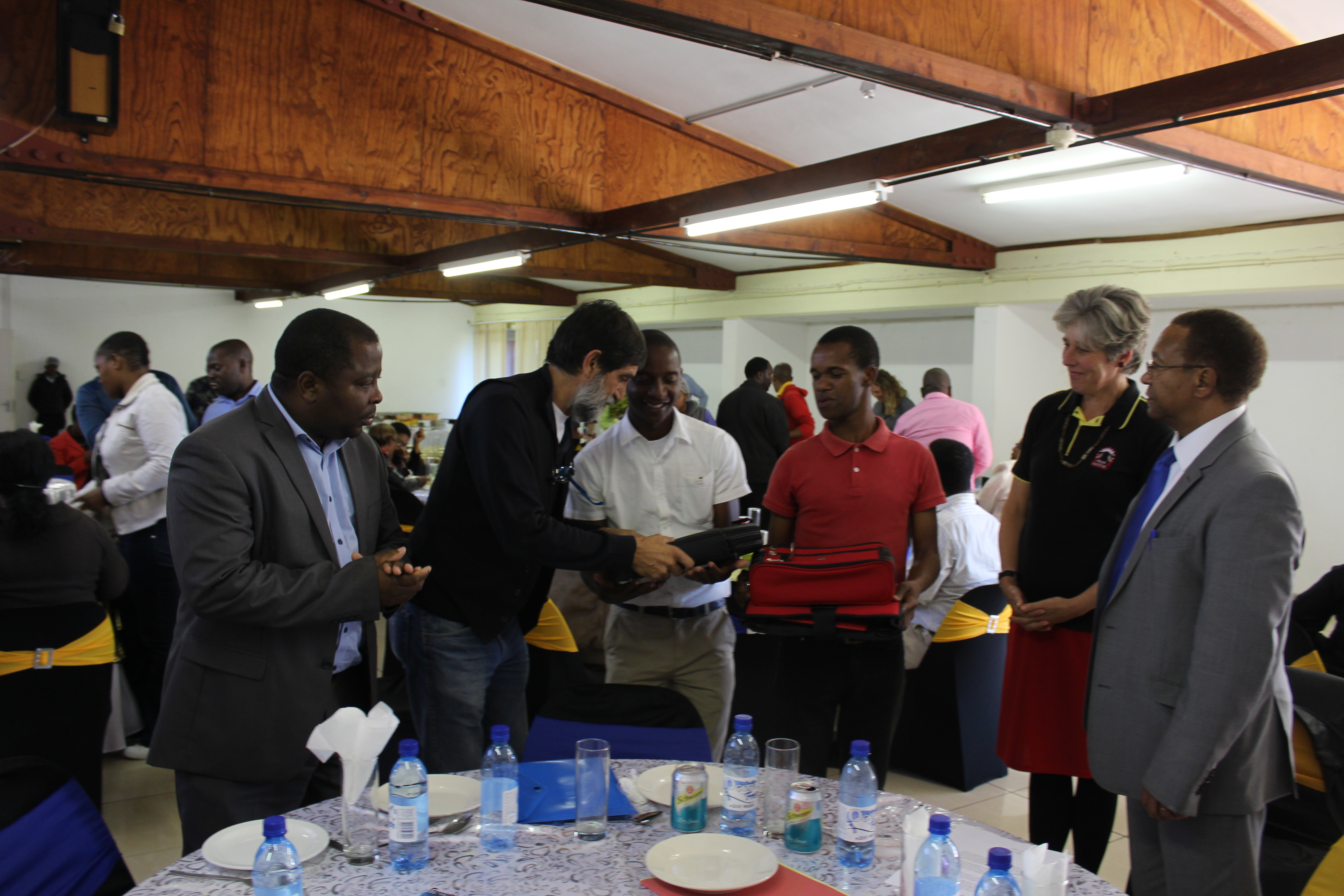 50 students in rural areas were provided with full school uniforms in partnership with  Ziphakamise.